Baptist Heritage Award
---
Since 1997 the Florida Baptist Historical Society has conferred the Baptist Heritage Award upon persons who have exhibited rare and unusual dedication to the cause of Florida Southern Baptist history and also have made a significant impact through such means as writing Baptist history, teaching Baptist history, and/or promoting the importance of Florida Southern Baptist history. The following individuals have been so honored.
1997-Earl Joiner
1998-Adolph Bedsole
1999-Joe Bamberg
2000-Ruth Bagwell
2001-John Hillhouse
2002-Martha Trotter
2003-Wiley Richards
2004-E. B. Browning, Sr.
2005-E. H. Rennolds, Sr.
2006-Harry Crawford Garwood
2007-Pope Duncan
2008-John Leonidas Rosser
2009-Doak Campbell
2010-Judith Jolly
2011-Jack Dalton
2012-James C. Bryant
2013-David Elder
2014-Mark Rathel
2015 No recipient
2016-David Lema and Roger Richards
2017-Jerry M. Windsor
2018-Sid Smith
2019-Thomas Kinchen
2020-L. David Cunningham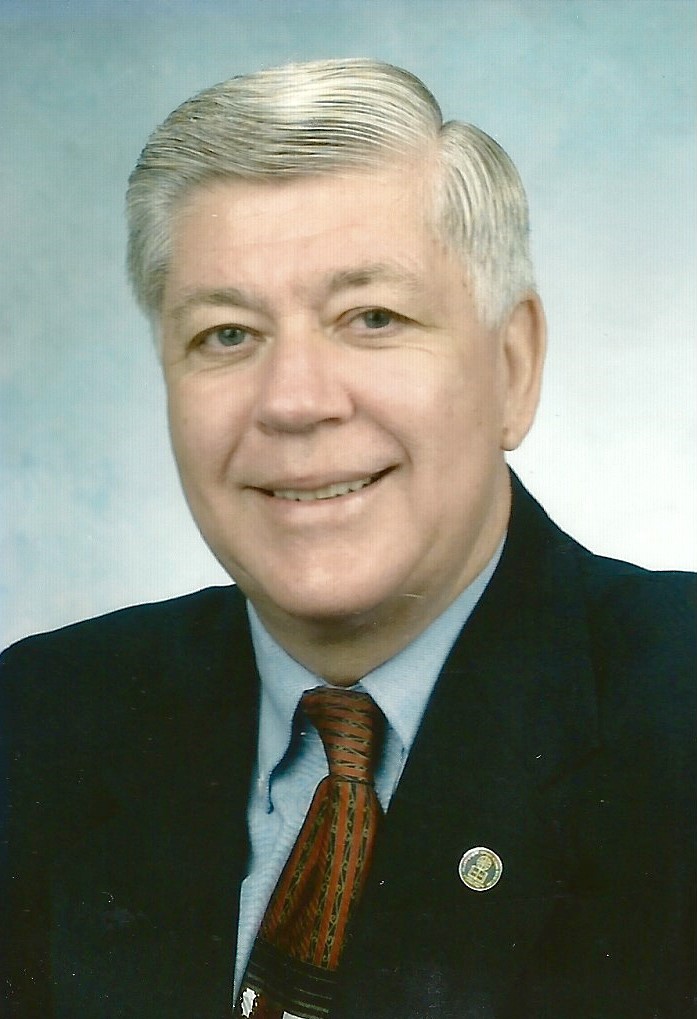 2020 Baptist Heritage Award Recipient: L. David Cunningham
The Society's Board of Directors determined earlier this year, as they considered potential candidates to be the 2020 Baptist Heritage Award recipient, there was one noteworthy individual who has contributed to the preservation of a unique aspect of Florida Baptist history – the Sunday school. L. David Cunningham of Jacksonville, Florida, researched, wrote and published a definitive history of the development of the Sunday school movement in Florida in a book titled, A History of Florida Baptist's Sunday Schools. Published in 2004, this book detailed the beginning of Sunday schools in Florida churches as early as 1843, and recounts the numeric growth of the movement, the churches that were the pacesetters in evangelism through the Sunday school, and the significant laity and pastoral leaders who contributed to the expansion and enhancement of Sunday school work up through the twentieth century. Continuing his historical research on the Sunday school movement, Mr. Cunningham is nearing completion of his second book that highlights a group of significant Baptist Sunday school teachers across the United States. Tentatively titled, Uncommon Sunday School Teachers, the book profiles thirteen well-known business and political leaders – men and women – who have faithfully taught Sunday school for decades in their respective church. Prior to his retirement in 2001, Mr. Cunningham served as the director of the Sunday school department of the Florida Baptist Convention since 1984. Known to many church leaders as "Mr. Sunday School," during his 17 years of program promotion leadership, David Cunningham led Florida Baptist church leaders to increase their overall Sunday school enrollment by over 100,000 persons. Under Mr. Cunningham's leadership, Florida Baptist churches led the Southern Baptist Convention earning Sunday School Leadership Training awards and diplomas for 13 of his 17 years of leadership. A native of Little Rock, Arkansas, David Cunningham accepted Christ and was baptized at age seven. He subsequently responded to the call of God by being ordained in 1973 by the Plymouth Park Baptist Church, Irving, Texas. Mr. Cunningham attended and graduated from the Ouachita Baptist University with a B.A. degree (1959); and later attended and earned the Master of Religious Education degree in 1965 from Southwestern Baptist Theological Seminary. Prior to joining the state convention staff in 1984, Mr. Cunningham served in the Christian education ministry at various places between 1962 and 1973 before being called as the assistant pastor/minister of education at the First Baptist Church, Orlando, Florida, (1973 – 1984), to serve alongside Pastor Jim Henry. From Orlando, Mr. Cunningham was invited to lead the Sunday school program staff of the Florida Baptist Convention.